Alle steden en datums
niet beschikbaar!
Er zijn voor deze voorstelling helaas geen onlinetickets meer verkrijgbaar. Neem s.v.p. contact met ons plaatselijke voorverkoopadres op.
Opmerkingen
EOFT becomes more inclusive:
Together with adidas TERREX we present the EOFT 2022 program via the GRETA APP even more accessible! The app enables visually and hearing impaired people to have an accessible cinema experience through audio description or subtitles - Greta 'whispers audio description' and 'plays subtitles'. Subtitles in different languages can also be added.
More info: www.gretaundstarks.de
Onze lokale partner / Voorverkoopadres
Sport Reischmann Memmingen

Mit insgesamt knapp 10.000 m² Fläche in Ravensburg, Kempten und Memmingen ist Sport Reischmann das größte Sporthaus des Südens: Sportkompetenz pur mit internationalen Marken und einem außergewöhnlichen Ambiente.
Sporthaus Reischmann GmbH + Co KG
Maximilianstraße 12-18
87700 Memmingen
Duitsland
Routebeschrijving via GoogleMaps

+49 8331 49060 0
www.reischmann.biz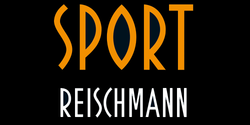 Locatie
Stadthalle Memmingen
Platz der Deutschen Einheit 1
87700 Memmingen
Duitsland
Routebeschrijving via GoogleMaps



Toegang: 18:30

Met vriendelijke ondersteuning van