All cities and dates
Online not available!
Unfortunately, there are no more tickets available online for this event. Please get in touch with our local pre-sale partner.
Our local partner / ticket agency
De Berghut
De Berghut is een speciaalzaak voor Trekking, Alpinisme, Sportklimmen, Speleologie en Verre Reizen, gelegen te Hamme, België. Het ruime aanbod zorgt ervoor dat je er alles vindt wat je nodig hebt, gaande van kledij tot materiaal en schoenen. De ervaren verkopers loodsen je met plezier doorheen de stoffen, technische specificaties en materiaalkunde, wat een meerwaarde biedt aan deze complete winkel. Voor meer info en de webshop, ga naar
www.berghut.be
.
De Berghut
Plezantstraat 11
9220 Hamme
Belgium
Directions via Google Maps

+32 52 4785 22
www.berghut.be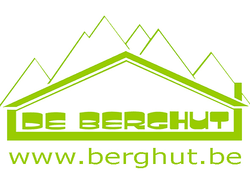 Venue
Siniscoop - Sint Niklaas
Stationsplein 12
9100 Sint-Niklaas
Belgium
Directions via Google Maps

+32 3 765 00 30
www.siniscoop.be

Doors: 19:30

Kindly supported by